Mixed mail and large letters up to B4
The requirements in the constantly changing mail market continue to grow. Lean hierarchies allow PROLISTIC to adapt quickly to the markets and to follow the path of market changes together with our customers. In particular, the increase in the mixed mail + Großbrief to B4 segments requires high-performance systems that can process mail items from infeed to routing to delivery in tight time windows at high speed and comfortably for the machine operator.
The following systems are designed for this segment and high requirements:
ATLAS
The ATLAS collection and sorting system is an efficient and cost-effective mail sorting system. It is a STRAIGHT-PASS-SORTER (straight ahead and without curves) and can be used precisely in the performance segments of standard, compact and large letters up to a letter thickness of 12mm in mixed mail processes. Furthermore, the ATLAS system is space-saving and easy to operate. With a speed of up to 24,000 items per hour, the ATLAS system is ideal for entering the world of capture and sorting technology.
You can find more information under:
Product description Omega Atlas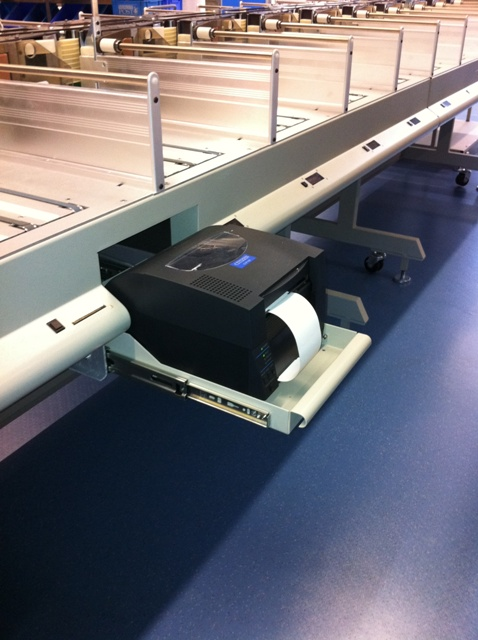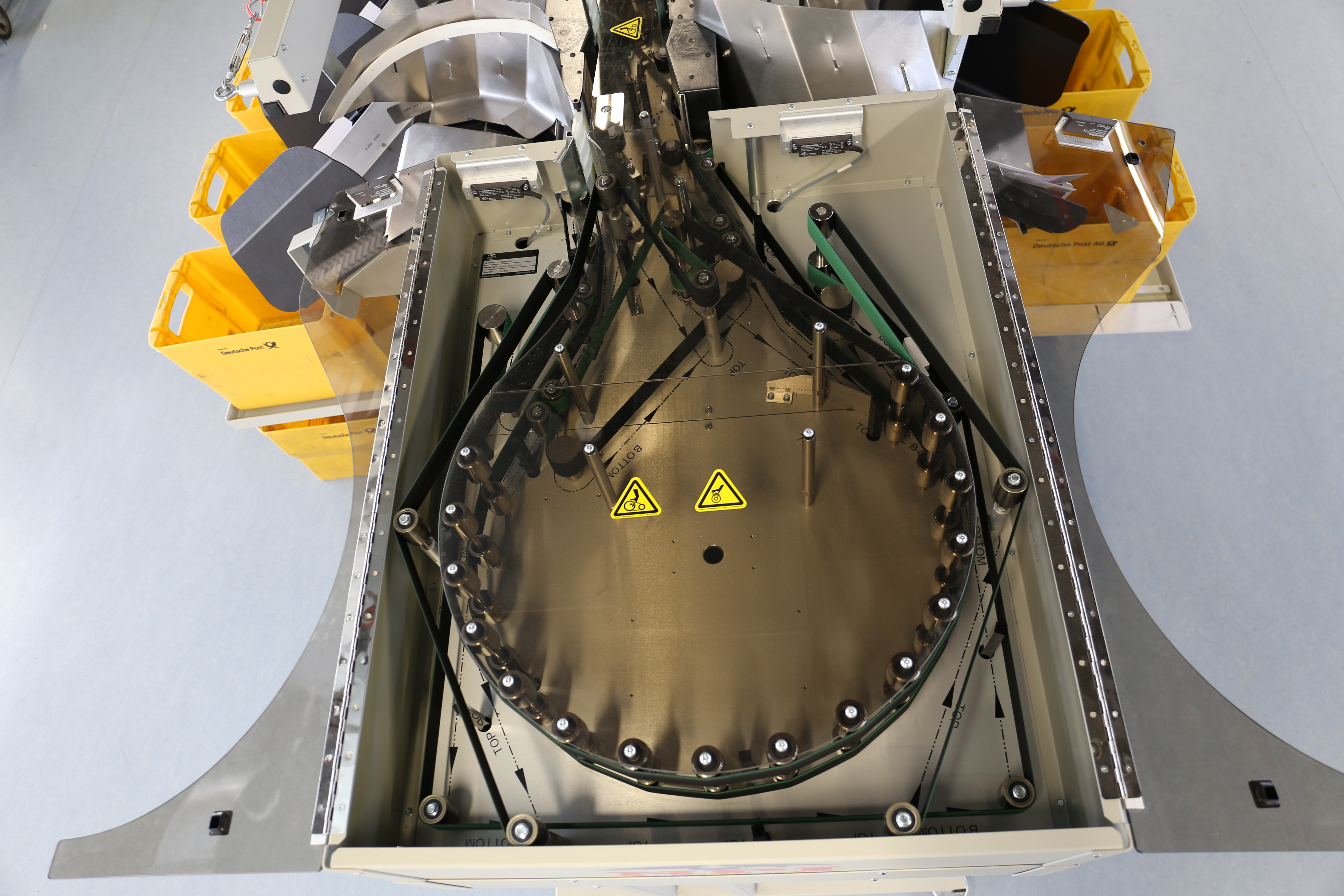 V-SORT
The V-SORT - high performance collection and sorting system is currently the most powerful sorting system on the market for mixed mail and large letters up to B4 format. As a STRAIGHT-PASS-SORTER (straight ahead and without curves), it impresses with its smooth and secure feeding for mixed mail and heterogeneous items.
With the achievable speeds of up to 22,000 large letters (!) per hour (30,000 standard letters per hour), the V-SORT system provides outstanding support, especially for service providers with tight time windows and high volumes in processing.
A further highlight of the V-SORT, in addition to the output into conventional compartments, is the possibility of direct box filling (also e.g. in combination with compartments). The direct box filling is extremely clean and precise at the above mentioned high speeds. Also the "real" box filling level can be indicated via a special sensor technology via large displays on the system LIVE.
The V-SORT high performance system meets all requirements in the mixed mail and large letter segment.