PRO-CAP
OCR hand acquisition station - innovative and fast
Small, but highly efficient. Our PRO-CAP - OCR manual capture system for all sendings that either do not go through a classic sorting system due to their nature, or for service providers whose shipment volume does not (yet) justify an investment for a acquisition and sorting system.
With the PRO-CAP we offer an acquisition solution with which the mails / packages are read by an OCR camera and simultaneously weighed by a calibratable scale. In addition, the thickness of the package is measured. The consignment is recorded and a label is printed out with data such as barcode, UPOC, sorting information, logo, etc. Connections to all ERP systems (e.g. PROMAIL, etc.) are possible. With the PRO-CAP - system up to 650 items per hour can be processed without any problems.
The PRO-CAP system can be ideally used for example for the areas of items recording, address processing, separate handwriting reading (via PRO-SCRIPT).
Technical equipment options
OCR camera with machines and handwriting
BCR camera 1D, 2D & Postnet
Volume measurement
calibratable scale
Touch screen monitor
Labelprinter for printing barcode, UPOC, sorting information, logo, etc.
Combination with all PROLISTIC software packages
Connection to ERP systems possible (e.g. CodX, Promail, etc.)
KEY FEATURES
Up to 650 items/ hour possible
Capturing from postcard to parcel
Precise data acquisition via touch screen
Transparent and ergonomic
Table automatically height adjustable
Highlight
The area (address) to be read is tapped on the touch screen screen. This increases the reading rate even more, especially with heavily printed envelopes. Handwriting reading is also possible.

Fast captures are possible due to a perfect SW interaction of all hardware components.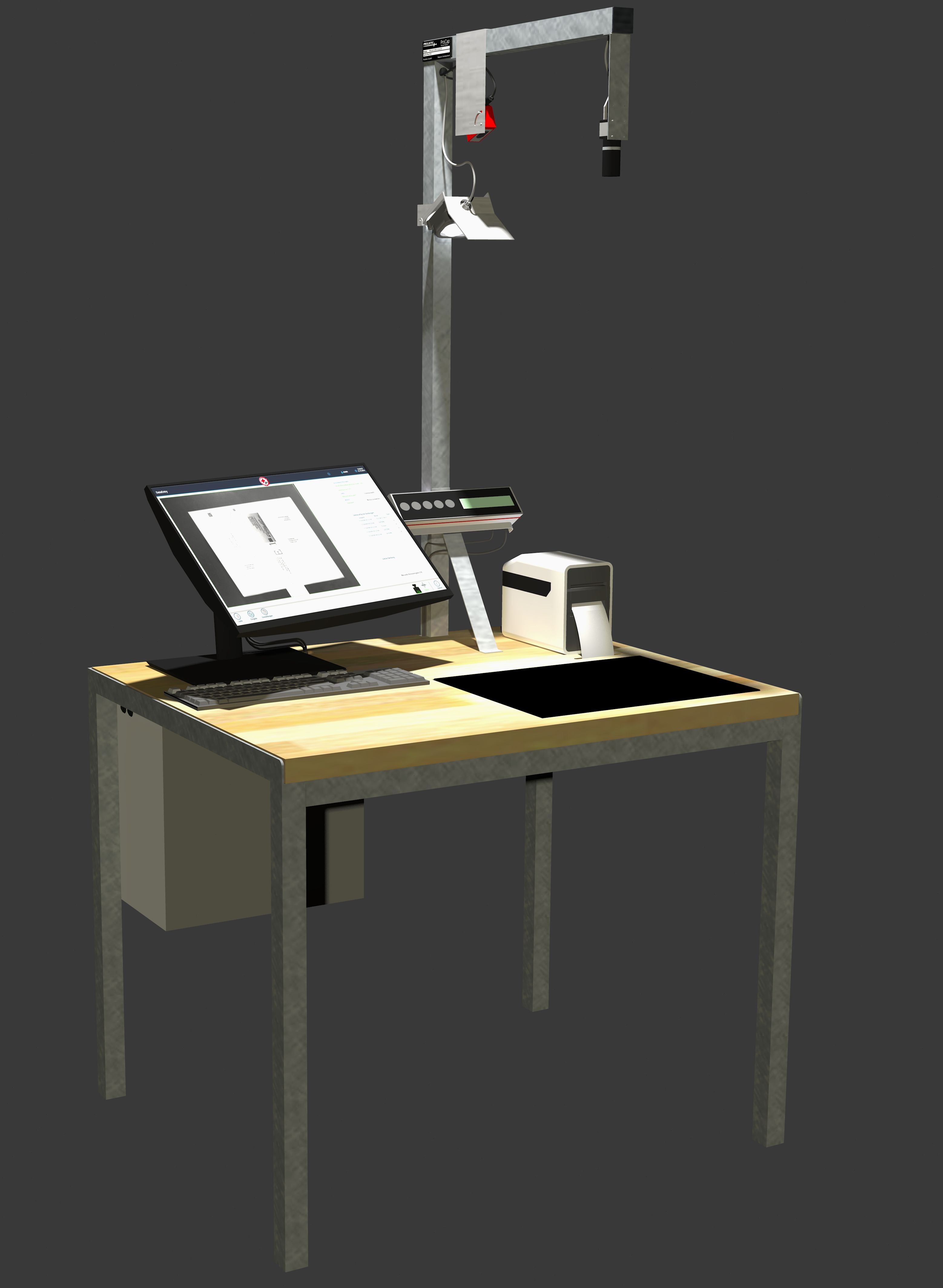 EQUIPMENT
Table size

Standard: 1000 x 800mm

Large version: 1400 x 800mm

Object size
450 x 350mm
Throughput
Detection < 1 second
POWER SUPPLY
| | |
| --- | --- |
| Voltage | 220V / 230V |
| Current | 3 Amp |
| Frequency | 50-60Hz |
OPERATING ENVIRONMENT
| | |
| --- | --- |
| Temperatur | 10°C bis 30°C |
| Humidity | Up to 95% non-condensing |
| Space requirement | Ab 1 x 0.8m |