VSort
The fastest and safest sorting system for mixed mail and large letters up to B4 format.
The V-SORT - high performance data acquisition and sorting system is currently the most powerful sorting system on the market for mixed mail and large letters up to B4 format. As a STRAIGHT-PASS-SORTER (straight ahead and without curves), it impresses with its smooth and reliable feeding for mixed mail and heterogeneous items.
With the achievable speeds of up to 22,000 large letters (!) per hour (30,000 standard letters per hour), the V-SORT system provides outstanding support for service providers with narrow time windows and high mail volumes.
The V-SORT high performance system meets all requirements in the mixed mail and large letter segment.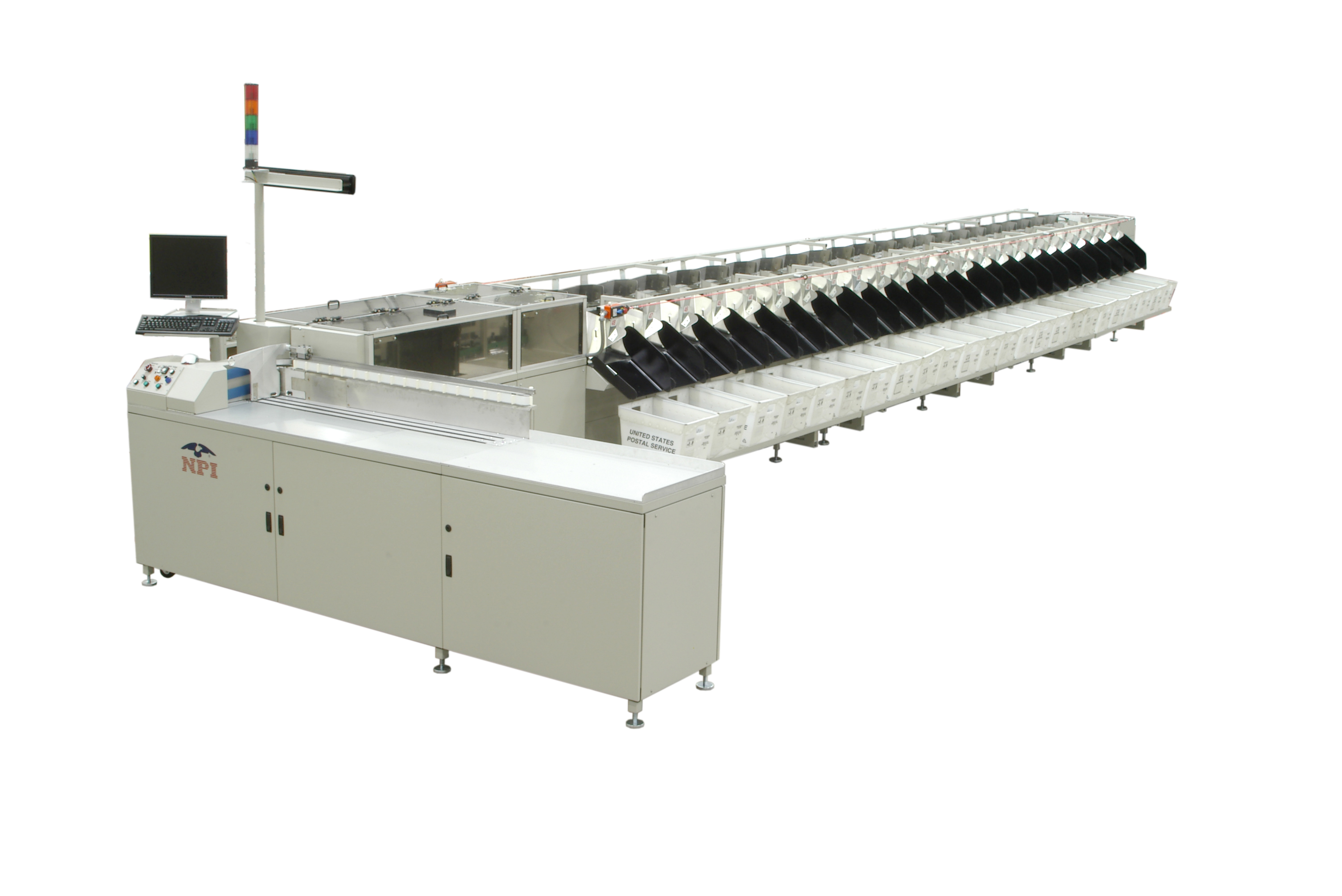 Technical equipment options
Separation card module with sensor
Double feed control
OCR camera with machines and handwriting
BCR camera 1D, 2D & Postnet
Volume measurement
calibratable dynamic single or double scale
High-performance printer (with up to 600DPI)
Verifier (barcode control)
Compartments and/or slides (direct box filling)
TAG-Printer (label printer for marking the boxes)
Combination with all PROLISTIC software packages
Connection to ERP systems possible (e.g. CodX, Promail, etc.)
KEY FEATURES
Up to 30,000 standard letters / hour
Up to 22,000 large letters / hour
Up to 20mm shipment thickness
for mixed mail and large letters up to B4 format
Output into compartments and/or boxes (direct box filling)
Direct box filling with REAL filling level sensor technology
(There is no need to remove the material from the compartments - saving of time costs)
One-sided control with two-sided design
Ergonomic shelf arrangement for optimum handling
High transparency (displays for machine operators and machine assistants with LIVE information)
Highlight
In addition to many highlights of the V-SORT system, the precise, reliable and low-noise direct box filling at the high speeds for mixed mail/large letters with REAL filling level display is to be emphasized.
Due to the direct box filling there is no need to remove letters from the trays. The REAL filling level display (via large displays above the system) also optimizes the routes of the system assistant. Both these features reduce further costs!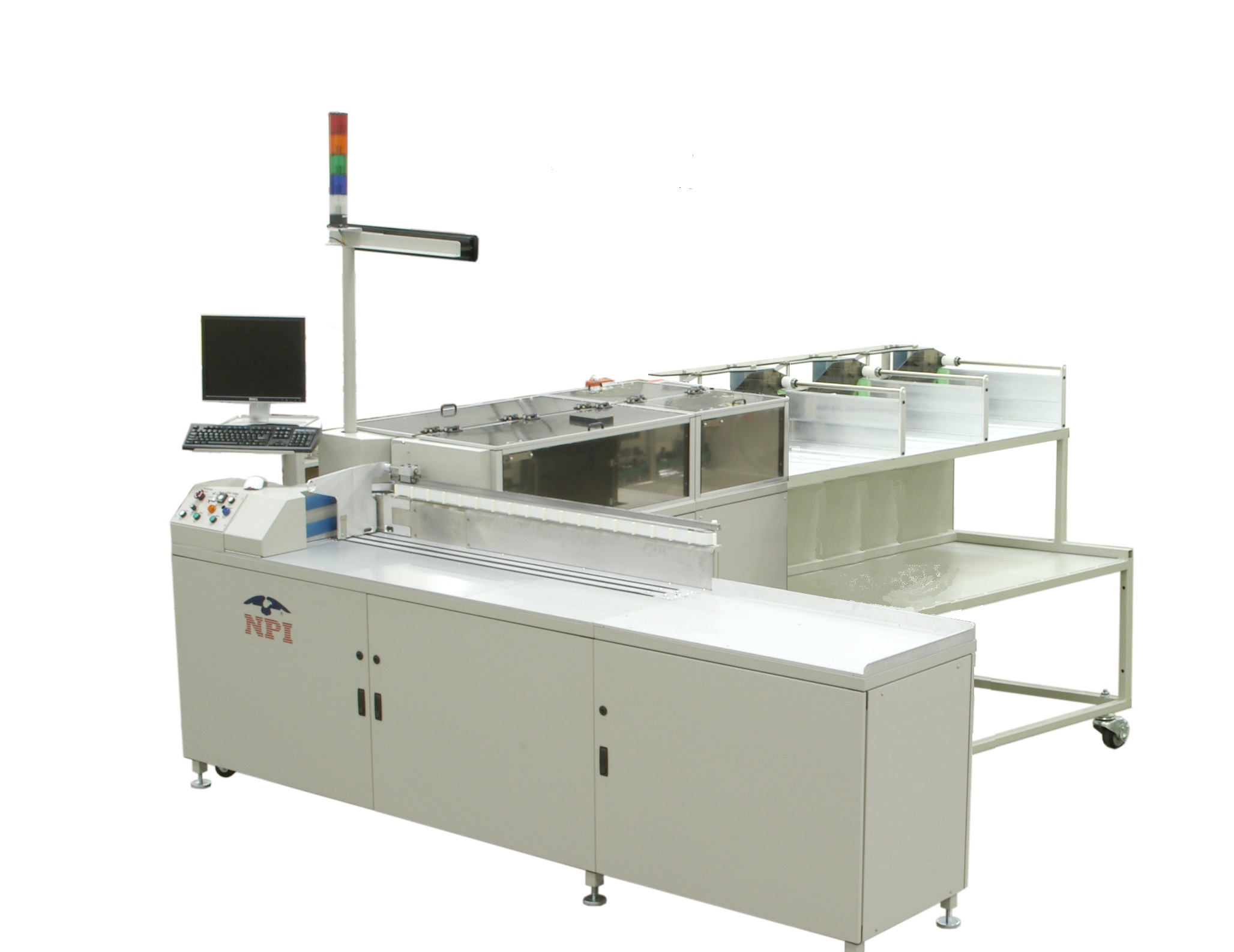 EQUIPMENT
| | |
| --- | --- |
| Feeder table | Standard capacity: 1410mm, expandableauf 2700mm |
| Standard stacker | Kapazität 381mm |
| Throughput Standard/Compact | Up to 30,000 letters per hour |
| Throughput large letters | Up to 24,000 letters per hour |
| Noise level | < 72dBA |
LETTER FORMATS
| | | |
| --- | --- | --- |
| Width | Minimum | 90mm |
| | Maximum | 254mm |
| Thickness | Minimum | 0.178mm |
| | Maximum | 15mm (18mm mit Rutschen) |
| Length | Minimum | 100mm |
| | Maximum | 330mm Standardfächer |
| | Maximum | 381mm Rutschen |
POWER SUPPLY
Voltage

415 VAC 3 Phases

Current
15 - 45 Amp per phase
Frequency
50Hz
- or-
Voltage
208 VAC 3 Phasen
Current
30 - 90 Amp per phase
Frequency
60Hz
OPERATING ENVIRONMENT
| | |
| --- | --- |
| Temperature | 10°C to 30°C |
| Humidity | Up to 95% non-condensing |
| Space requirement | From 8.10 x 2.20m |