Standard and compact letters
With the following sorting machines compact letters from C6 short 0.2mm to C5 7mm can be sorted.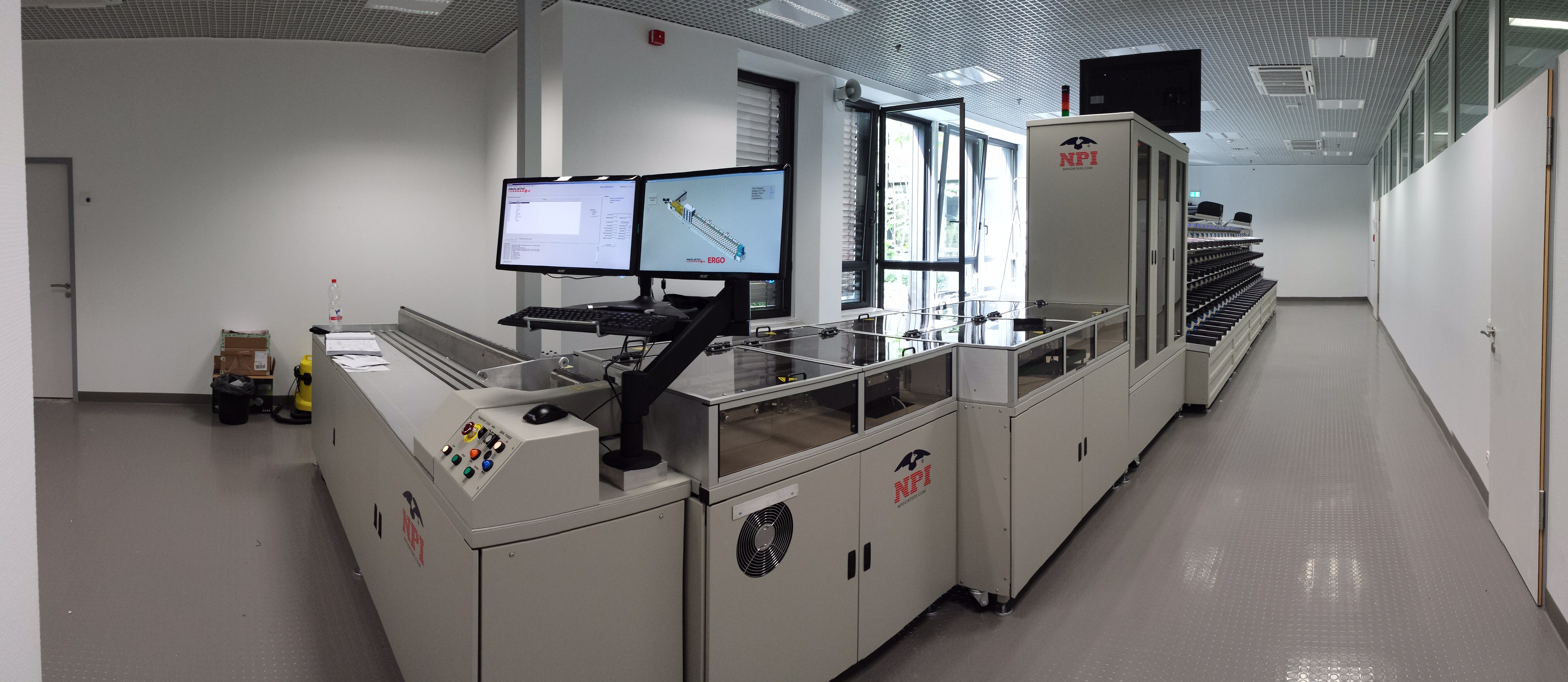 Maxim
he MAXIM - high performance data collection and sorting system is a classic high-speed machine with a speed of up to 50,000 items per hour and can be perfectly used in the segments consolidation, district, stop, aisle sequence sorting with narrow time windows. The system can be configured with all benefits, such as calibratable double scales, double trigger control, etc.
A highlight is the possibility to work with 1 to 4 levels on top of each other (left, like right). This makes the system extremely short.
Example:
MAXIM with 40 compartments = approx. 7.30m length. The MAXIM - high performance sorting system can be extended to up to 1,000 compartments.
You can find more information under:
Atlas
The ATLAS collection and sorting system is an efficient and cost-effective mail sorting system. It is a STRAIGHT-PASS-SORTER (straight ahead and without curves) and can be used precisely in the performance segments of standard, compact and large letters up to a letter thickness of 12mm in mixed mail processes. Furthermore, the ATLAS system is space-saving and easy to operate. With a speed of up to 24,000 items per hour, the ATLAS system is ideal for entering the world of capture and sorting technology.
You can find more information under: