Maxim
Maximum performance in minimum space
The MAXIM - high performance acquisition and sorting system is the most compact "high speed machine" on the market. With a speed of up to 50,000 items per hour, the MAXIM system can be used perfectly in the segments of consolidation, district, stop, aisle sequence sorting with narrow time windows, as well as for incoming and outgoing mail.
Individually configured, the MAXIM system is available with all the benefits, such as double feeds control, OCR/BCR high-performance camera (with handwriting reading on request), high-performance printer, calibratable double scales, etc. (Please see below for details).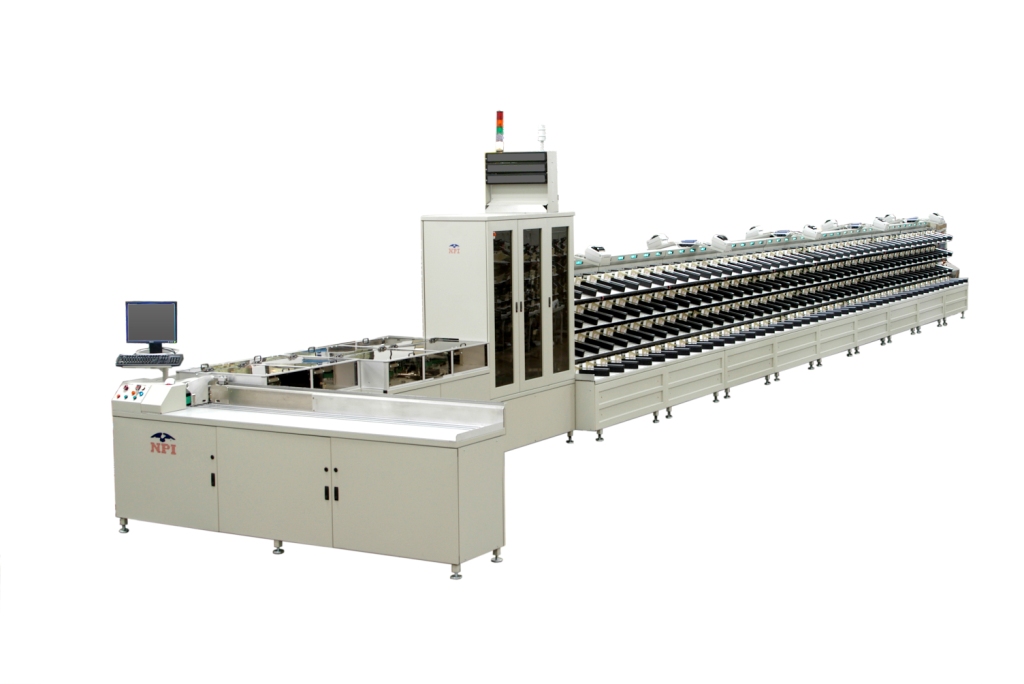 KEY FEATURES
Up to 50,000 items / hour
Up to 60,000 items / hour with document sorting
up to 6mm shipment thickness
Highly flexible fan options
1-4 levels on top of each other / single or double sided
10 - 1,000 subjects
One-sided control with two-sided design
Ergonomic shelf arrangement for optimum handling
High transparency
(Displays for machine operators and machine assistants with LIVE information)
OPTIONS
Separation card module with sensor
Double trigger control
OCR camera with machines and handwriting
BCR camera 1D, 2D & Postnet
Volume measurement
calibratable dynamic single or double scale
High-performance printer (with up to 600DPI)
Verifier (barcode control)
Letter opening with opener module
Combination with all PROLISTIC software packages
Connection to ERP systems possible (e.g. CodX, Promail, etc.)
Highlight
Besides many highlights of the MAXIM - System, it should be emphasized that it is possible to work with 1 to 4 levels on top of each other (left, as right). This makes the system extremely short and space-saving!
Example
MAXIM with 40 bins = 7,30m length
The MAXIM - high performance sorting system can be extended to up to 1,000 compartments.

EQUIPMENT
| | |
| --- | --- |
| Feeder table | Standardkapazität: 2413mm |
| Stacker | capacity 381mm |
| Throughput | Up to 60'000 letters per hour |
| Noise level | < 72dBA |
BRIEFFORMATE
| | | |
| --- | --- | --- |
| Width | Minimum | 90mm |
| | Maximum | 162mm |
| Thickness | Minimum | 0.178mm |
| | Maximum | 6.35mm |
| Length | Minimum | 120mm |
| | Maximum | 292mm |
| Formats | | C6 - C5 |
POWER SUPPLY
Voltage
415 VAC 3 phases
Current
15 - 45 Amp per phase
Frequency
50Hz
or
Voltage
208 VAC 3 phase
Current
30 - 90 Amp per phase
Frequency
60Hz
OPERATING ENVIRONMENT
| | |
| --- | --- |
| Temperature | 10°C to 30°C |
| Humidity | Humidity Up to 95% non-condensing |
| Space requirement | > 7.2m |