Consolidation
Discounts made easy - free choice of delivery partner
By consolidating letter mail items, discounts can be obtained from Deutsche Post AG. With our first-class software solution CARRIER, BZE/BZA sorting can be carried out quickly and securely.
Thanks to constant optimisation, we can now offer the perfect solution.
Customer- or department-based billing via separator card can also be set up. The printing of the consecutive consolidation number (per letter product) is dynamically ensured by CARRIER, especially when mixed mail is collected.
In addition, CARRIER offers you the option of pre-sorting the letters for various postal service providers (combination of consolidation + private delivery partners). The storage of shipment data additionally enables unique track & trace solutions. Your customers can access the data including pictures of the items on the same day via a protected web portal.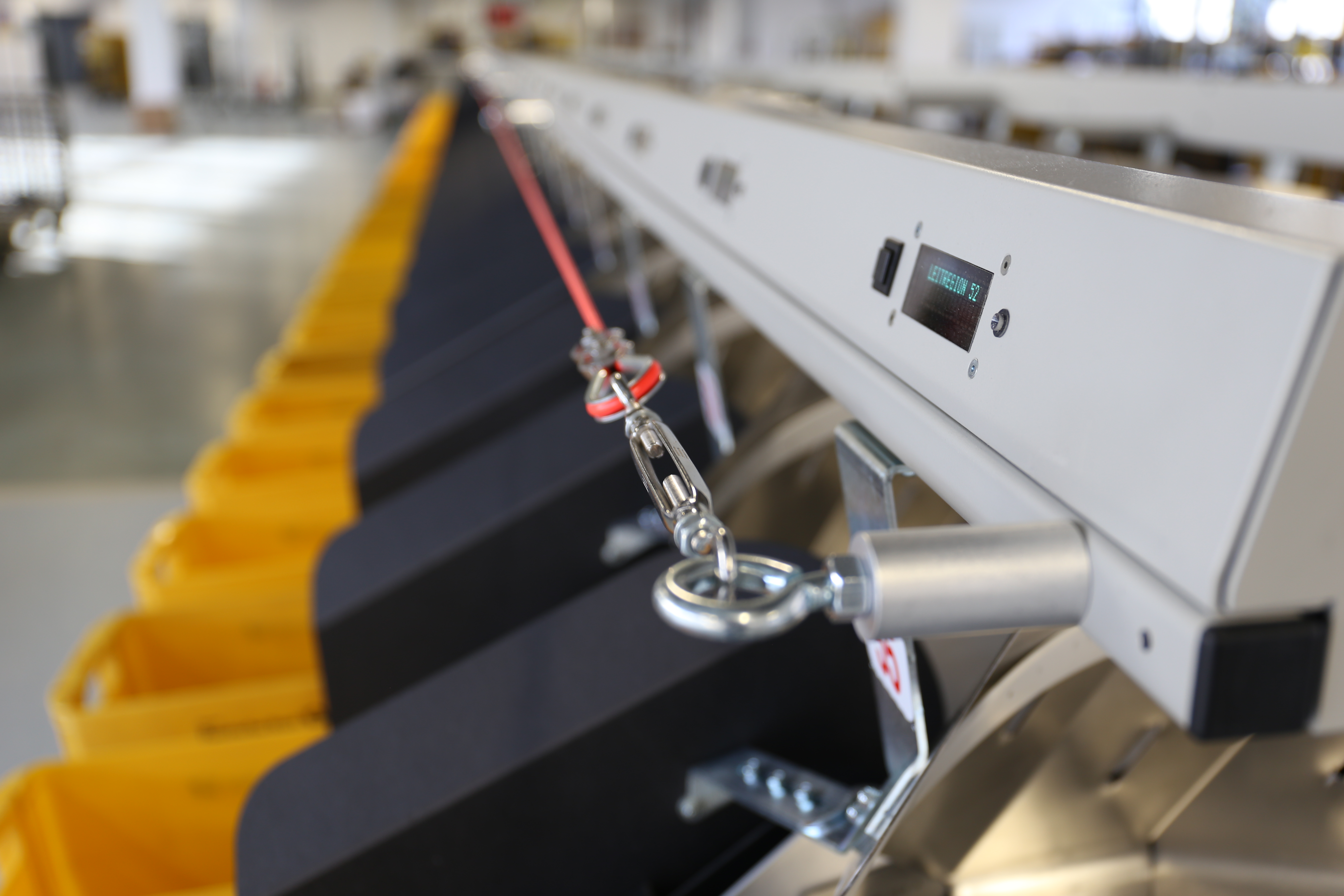 KEY FEATURES:
Reading of the postcode/location with automatic database comparison
Reading of barcodes with sender or delivery information
Reading of customer separation cards with RFID, magnetic strips, 1D and 2D barcodes
Format recognition
Weight determination by means of thickness gauge and format recognition
Calibratable dynamic scale for even more accurate weight determination
Franking (e.g. France) via printer module
Dynamic printing of individual specifications per letter (text, logos, 1D & 2D barcodes) up to 600 DPI
Imprint of individual logos
Interfaces to all common postal service providers (including DPAG, POSTCON, mailalliance, P2, etc.)
Interfaces to CodX, PROMAIL, OLIS, SUSE, NETSORT, etc.
Interfaces with individual specifications (in-house systems)
Labelling of mail containers according to the specifications of the postal service providers
Applications
CARRIER for consolidation is successfully used by numerous well-known and renowned major companies, service providers and consolidators.